Colborne Street United Church is proud to be able to offer a paid opportunity for post-secondary music students studying voice with our Choral Scholar program. Colborne is looking for more than just a soloist or section leader. We're looking have a leadership role in the choir. Each year, 1-2 students are selected to take part in the program.



For more information, please contact Kennedy Kimber-Johnson

by clicking the email button below.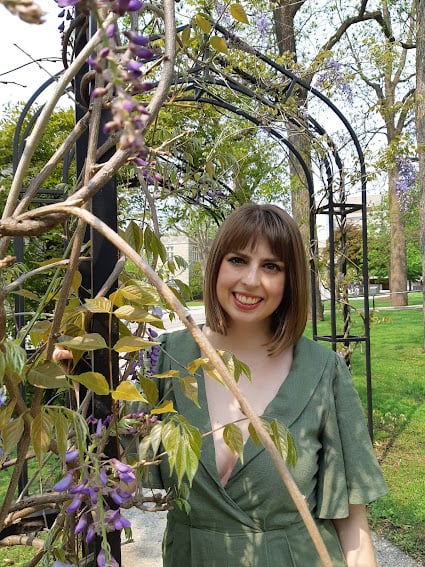 Meet our 2023-2024 Choral Scholar, Leah Bondy!
Leah Bondy is a multifaceted artist who resides in London ON. She enjoys dabbling in many different styles and art forms with a focus on contemporary art song and opera. Currently she is in the second year of her Masters of Music in Literature and Performance studying under the tutelage of Patricia Green at Western University. Recently, she made her Berlin debut singing the Chorus of Echoes at Berlin Opera Academy (BOA) for their 2022 summer intensive program. Leah is a graduate of Western University (2019) with a Bachelors of Music Voice Performance (Honours) where she studied with Jackalyn Short. Leah enjoyed her time as Chorus in Western's production of Falstaff (2023), Chorus (flower girl) in Le nozze di Figaro (2019), as well as participating in COAA summer program the year prior. Additionally, she was a part of stage management for Western's production of Carmen (2017) and Pirates of Penzance (2018) where she developed her sewing skills in the costume department. Currently she is enjoying teaching voice, violin, and piano.

Past Choral Scholars
Joseph Adams -
https://josephadamstenor.neocities.org/
Sarah Storms - Instagram &
YouTube: @sarahstormssoprano