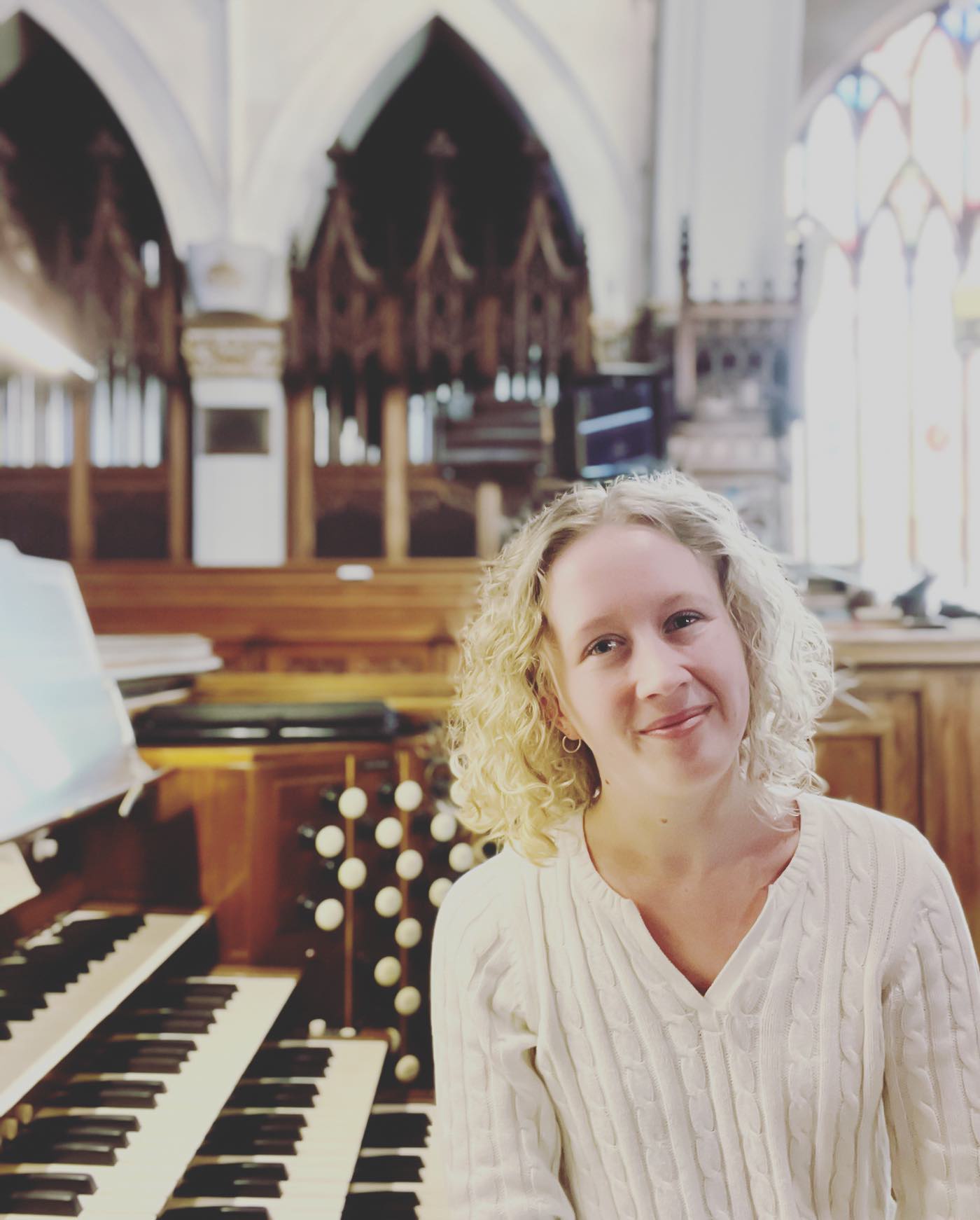 Kennedy Kimber-Johnson, Director of Music
Kennedy Kimber-Johnson has been the Director of Music at Colborne Street

United Church since 2020. She holds a Master of Music and Bachelor of Music

from Western University (London, ON), and a Graduate Performance Diploma

from McGill University (Montreal, QC). Kennedy is a current member of the

Executive of the Royal Canadian College of Organists London Centre. She is an

active recitalist, passionate about performing works by female composers and

bringing the organ to new audiences. In addition, Kennedy is also an accomplished

composer. Interested in a variety of styles and genres, she has written for both

concerts and media. Some recent projects include: "Never Be Shaken" (choral

commission), "Carry On" (video game soundtrack), "Waves of Lament" (5-movement solo organ work), and "piano duo" (a piece for two pianos).